See on Scoop.it – FrackInformant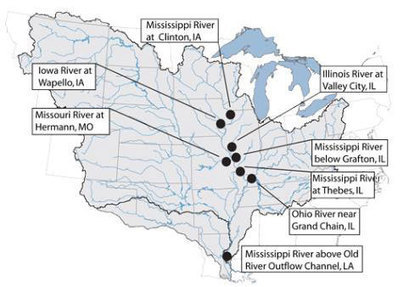 Nitrate levels in the Illinois River decreased by 21 percent between 2000 and 2010, marking the first time substantial, multi-year decreases in nitrate have been observed in the Mississippi River Basin since 1980, according to a new USGS study.
Unfortunately, similar signs of progress were not widespread. "Nitrate levels continue to increase in the Missouri and Mississippi Rivers, including the Mississippi's outlet to the Gulf of Mexico," said Lori Sprague, USGS research hydrologist.
See on www.usgs.gov