See on Scoop.it – FrackInformant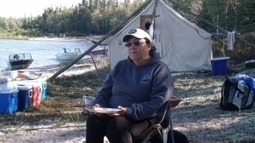 While the lure of fast money at the oil sands is strong, Alice Rigney said she hopes young people start to think about the future and other choices.
"There is more to life than this, that's what I tell them. You can be a doctor, a lawyer, a teacher — you don't need to go work in the oil patch. But, in the end, it's your choice," said Rigney.
"My granny used to say everything has life, everything connects and I believe in that. That is my church they are destroying, and it really hurts me to see them ripping Mother Earth's heart out and extracting what they want. Yes, I am against it. They say oil is development and progress. But, for me, it's not. It's destruction. "
See on www.cbc.ca