See on Scoop.it – FrackInformant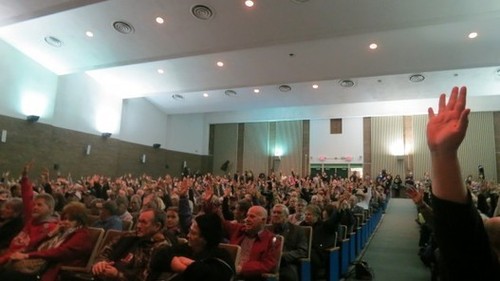 Azle, Texas – "I've got a crack in my hallway," chuckled Marion LeBert as he stood in the parking lot of Azle High School.

"Oh my! We have sink holes in our yard. And they've gotten bigger since these earthquakes," commiserated Tracy Napier.
The two were among hundreds of townspeople hoping to get answers at a meeting hosted last night by the Railroad Commission of Texas, the state's oil and gas industry regulators. The area, in Parker and Tarrant counties, didn't experience earthquakes until recently. Now, it's seen a swarm of over twenty minor ones in the last two months, troubling residents and causing damage to some homes. The earthquakes would be the topic of discussion.
See on stateimpact.npr.org